Early Learning – Year 13
Away from city stress ACG Tauranga offers families the unbeatable combination of the best in education in a beautiful and relaxed part of the country.
---

Excellent education in regional New Zealand
In New Zealand's fastest-growing city, ACG Tauranga offers students the best of internationally recognised preschool-to-college education underpinned by strong family values.

Whole person education
ACG Tauranga is the only school in the region offering the Cambridge Pathway curriculum from primary through secondary, delivered by dedicated and passionate teachers.
Our students are at the heart of everything we do. We value each student as an individual and work hard to develop their unique strengths. Our personalised, holistic approach to learning inspires students to strive for excellence in all fields and work hard to realise their potential across a range of disciplines.
We offer:
A tutor programme for mentoring, coaching and ongoing support throughtout the year
A house system to encourage leadership, a strong school culture and sense of belonging
A transition programme (including a buddy system) to help new students transition to school
Strong communication channels allowing parents to feel connected to the school community
A diverse range of sports and extracurricular activities
Access to the latest in digital technology to keep students up to date with technological developments

Academic results
Tauranga's overall Cambridge pass rates for 2019 demonstrate an incredibly high level of achievement across the senior school.
A Level: 100%
AS Level: 90%
IGCSE: 94%

We warmly welcome international students
Welcoming international students into our school contributes to a high level of diversity in our student body and enriches the education of both domestic and international students.
We offer:
International dean dedicated to the wellbeing of international students
English language learner (ELL) support

A word from the principal
"At ACG Tauranga we provide a world-class education in one of the most beautiful and progressive cities in New Zealand. A truly inspiring and culturally authentic experience awaits you."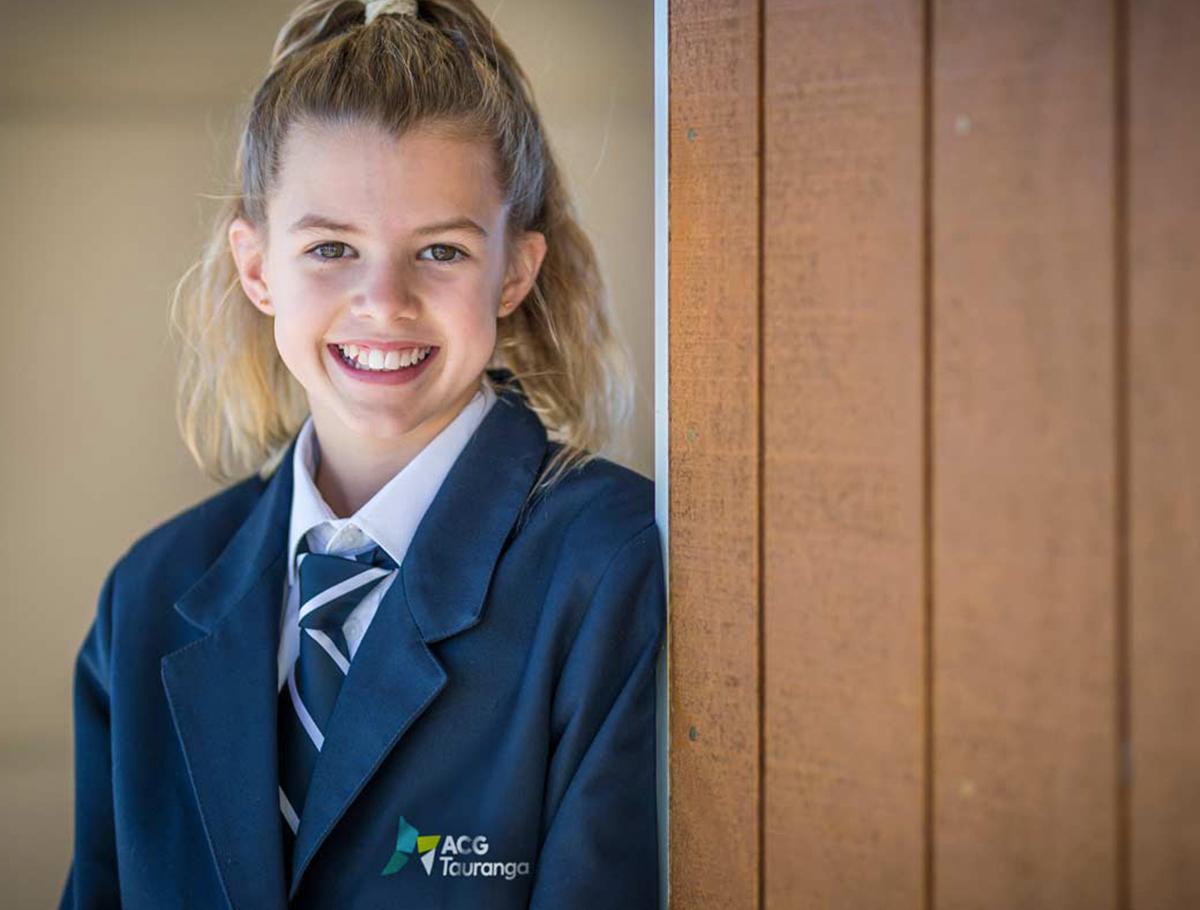 Visit the ACG Tauranga website